The Fierce Urgency of Now – How Universal Basic Income can abolish poverty
The Fierce Urgency of Now – How Universal Basic Income can abolish poverty
23 September, 5:30-6:30pm
Venue: Woodstock Room, Gilbert + Tobin, Level 35, Tower Two, International Towers Sydney, 200 Barangaroo Avenue, Barangaroo NSW 2000
The Australian Basic Income Lab invites you to explore how this policy solution can help heal a country in crisis.
Universal Basic Income (UBI) is defined as a periodic cash payment unconditionally delivered to all on an individual basis, without means-test or work requirement. This simple yet radical idea has attracted support from diverse figures, including Martin Luther King, John Kenneth Galbraith, Milton Friedman, Mark Zuckerberg, Esther Duflo, Abhijit Banerjee, Kathi Weeks and Pope Francis.
The US came close to implementing a basic income under President Nixon. Today the country is witnessing a UBI resurgence under the banner of the Mayors for a Guaranteed Income movement that argues All Americans Deserve an Income Floor.
But America remains a deeply divided country. Inequality is extreme. Poverty runs rampant. The climate crisis is manifest in devastating wildfires and prolonged droughts. Now 72% of Americans believe their democracy is under threat.
Could UBI help heal a country in crisis?
We explore this possibility with two of America's leading UBI advocates and experts – Scott Santens and Karl Widerquist. We ask: Is unconditional cash for all Americans an unaffordable fantasy? Or are the costs of poverty and inequality simply too high to ignore this simple and efficient policy solution?
We hope you can join us for this important debate.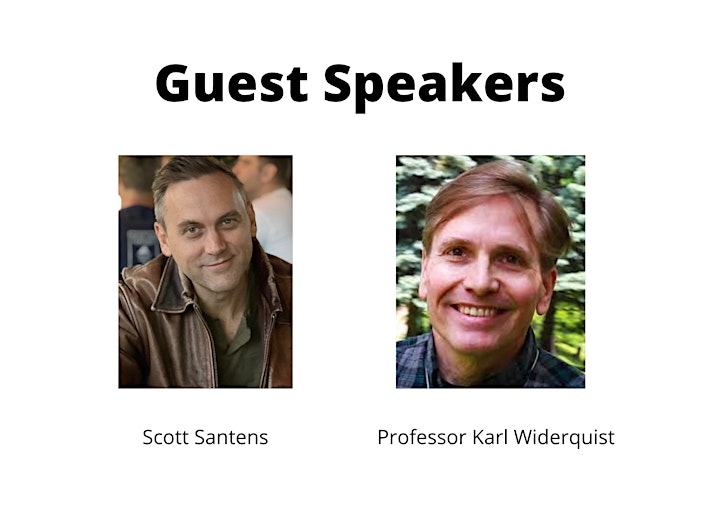 Scott Santens has been researching and advocating for the concept of unconditional universal basic income (UBI) since 2013. Acknowledged by former U.S. presidential candidate Andrew Yang as one of those who helped shape his thinking, Scott has lived with a basic income floor via Patreon since 2016 which has enabled him to focus full-time on popularising the concept ever since. Scott is the Senior Advisor for Humanity Forward and serves on the board of directors of the Gerald Huff Fund for Humanity and as the editor of Basic Income Today — a daily UBI news hub. His debut book Let There Be Money: Understanding Modern Monetary Theory and Basic Income.
Professor Karl Widerquist is one of the world's leading basic income scholars. He is Professor of Philosophy at Georgetown University-Qatar. He specialises in distributive justice—the ethics of who has what. He holds two doctorates—one in Political Theory from Oxford University (2006) and one in Economics from the City University of New York (1996). His books includes, A Critical Analysis of Basic Income Experiments for Researchers, Policymakers, and Citizens (Palgrave Macmillan 2013), Independence, Propertylessness, and Basic Income: A Theory of Freedom as the Power to Say No (Palgrave Macmillan 2013). He was a founding editor of the journal, Basic Income Studies, co-chair of the Basic Income Earth Network 2010-2017 and a founder of the U.S. Basic Income Guarantee (USBIG) Network.
Scott and Karl are visiting to Australia to participate in the Basic Income Earth Network Congress 2022, being held in Brisbane from September 26 to September 28.
Moderator
Dr Troy Henderson is Co-Director of the Australian Basic Income Lab, a research collaboration between the University of Sydney, Macquarie University and the Australian National University.
Venue Directions: Please enter via the northern entrance on Shipwright Walk (a pedestrian street). Access to the building is available until 6 pm. Woodstock Room, Gilbert + Tobin, Level 35, Tower Two.